What we do at Turn 7 Media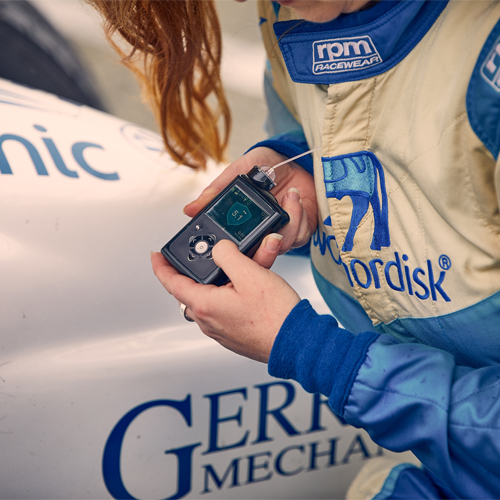 A simple photo for a headshot, through to curated Australian motorsport media packages with video, photo and written content. We work with our clients to create the content they need to promote themselves, their brand or their sponsors.
Images like the above where the focus is on the medical device that Australian motorsport competitor April Welsh wears to help manage her Diabetes while racing, however the inclusion of her car and her race suit as well as her trademark red hair brings the entire branding of April together while promoting her sponsor Novo Nordisk and focusing on the device.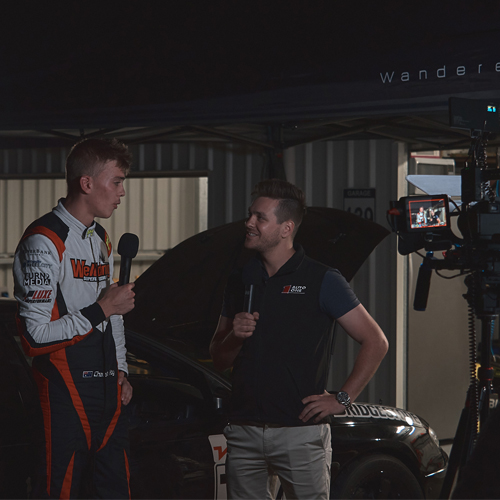 Australian Motorsport Media Management
Our media management covers all aspects from simple guidance on how to best work with various social media platforms, managing websites through to managing the media side of an event or competitor in Australian motorsport.
Australian Motorsport competitor Chase Hoy uses our Australian media management services to help him establish his non-driving credentials where we also train him in front of and behind the camera being interviewed and performing the interviews to show potential sponsors the value in the Chase Hoy brand.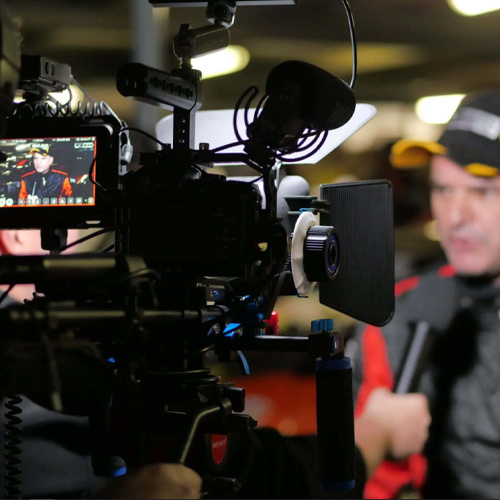 From a simple recap, to full blown coverage with our team doing live to social media posts, on the fly recaps and much more, our event coverage has been utilised by customers such as Forest Rally in 2020 where we created 4 videos over the course of the one day event including voice overs, footage from remote stages and from service park stages, fully edited, music chosen, objectives such as sponsorship and tourism values instilled into the production to produce content that was widely shared and viewed more than any other year including the 2021 year.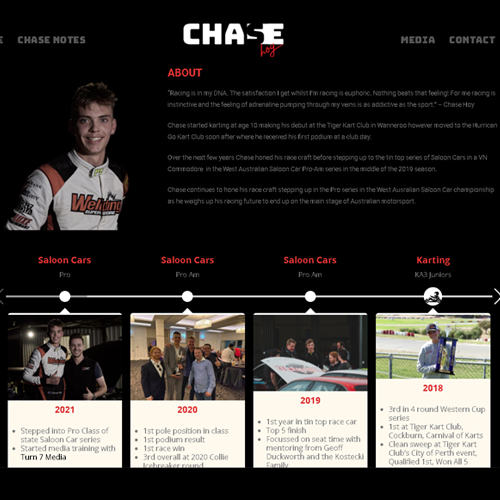 From creating our client's initial websites and social media sites through to ongoing management and development of them we pride ourselves of creating the entire presence in a branded format to ensure easy recognition by the clients customers, supporters and/or sponsors as well as the general public.